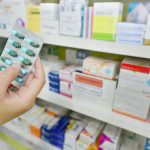 Under the new CARES Act, millions of account holders can now use their spending accounts to purchase over-the-counter (OTC) items. Consumers were previously prohibited from using their FSA or HSA to purchase OTC items without a doctor's prescription under the 2011 Affordable Care Act provision. For years, healthcare consumers and industry leaders lobbied for the repeal of the OTC provision. The CARES Act reverses the OTC prohibition, allowing Americans to use their FSA and HSA on common healthcare expenses.
Here are five common items you can now purchase with your Flexible Spending Account or Health Savings Account.
Allergy Medications
With many of us heading into prime allergy season, consumers can get the tax savings on coveted OTC allergy products. From Claritin to Benadryl to whatever your go-to allergy relief is, use your FSA to stock up on the essentials this spring.
Cold Medications
One of the most popular OTC purchases are cold medicines. Now you can stock up on your favorite brands to fight those pesky colds throughout the year.
Pro Tip: If your unspent funds in your account at the end of the year, use them to purchase cold medications.
Feminine Care Products
The CARES Act also allows for the reimbursement of feminine care products, including tampons and pads.
Ointments
Healing ointments, such as Aquaphor's healing ointment, or intensive healing lotion to treat eczema are now eligible without a prescription.
Pain Relievers
Many account holders will also be pleased to learn that pain relievers are now eligible for reimbursement without a prescription. Items like ibuprofen, acetaminophen and aspirin are all reimbursable.
OTC FSA Reminders
OTC purchases are reimbursable retroactive to January 1, 2020. If you are submitting a claim for an expense incurred earlier this year, please submit it as a new claim.
Eligible OTC items no longer require a prescription or completing a Letter of Medical Necessity Form.
Please keep in mind that items that are not necessarily intended to treat a medical condition will still require a Letter of Medical Necessity Form to be completed.
Merchants will need time to update their system so your Benefits Card works at the point-of-purchase. To receive immediate reimbursement of your expense, pay for the expense out-of-pocket and submit a claim to P&A.
OTC FSA: Best Practices When Using Your Plan
P&A Group Customer Service
Do you have a question about your account? Contact P&A Group. Use our webchat to connect with an agent online or call (800) 688-2611. Customer service hours are Monday – Friday, 8:30 am – 10:00 pm ET.