Reimbursement Accounts
We've got you covered with anything from Flexible Spending Accounts to Health Reimbursement Arrangements, Commuter Benefits, and Dependent Daycare Reimbursement.
Give employees the opportunity to save money on eligible medical, dental and vision expenses and increase their take-home pay.
Add to your benefits program and give HSA participants the chance to save on dental and vision expenses.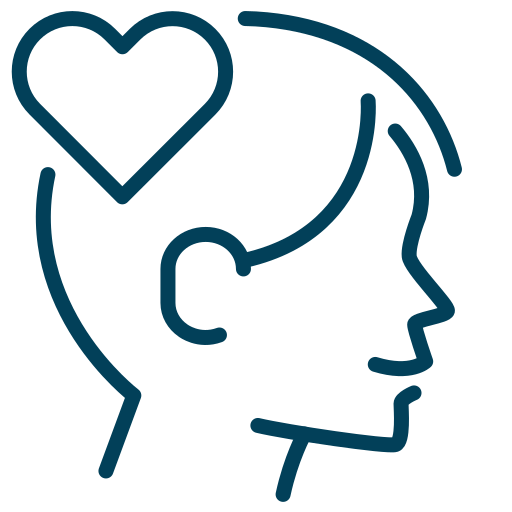 Lifestyle Reimbursement Account
Create a fully customizable benefit plan that reimburses physical, financial and emotional well-being expenses.
Help busy parents reduce their child care or eldercare expenses.
Individual Premium Reimbursement
Offer this pre-tax account and allow employees to save on non-employer sponsored insurance, like accident and hospital coverage.
For employees who are adopting a child, this account will help save significant money on adoption costs.
Health Reimbursement Arrangement (HRA)
Provide additional savings on health-related expenses with this employer-funded account.
Health Savings Account (HSA)
Allow employees to grow their savings into retirement for their healthcare related expenses.
Help reduce employee work-related parking and transit expenses.
As a broker consultant, I deal with vendors all day long. I almost never receive service that is this prompt and materially helpful. Alix and Paige are best in class!
The team is quick to respond to any questions or concerns. Very timely in their process. Great customer service. It has been a pleasure working with the team.
Easy Implementation
When you partner with P&A, we make your onboarding as easy as possible for you. Our implementation team creates a custom project plan that keeps your transition to our platform organized and on track.
Dedicated Implementation Specialist & Data Coordinator
As part of the implementation process, you are assigned an Implementation Specialist who guides you through the onboarding process and is there for you every step of the way. You'll also be assigned a Data Coordinator, who ensures fast and efficient file integrations.
Enrollment Options
We offer a free online enrollment platform where employees can enroll directly when they log into their P&A My Benefits account. Employers can also submit enrollment data through an electronic file.
Dedicated Account Manager
Every client is assigned a dedicated P&A Group account manager who is responsible for day-to-day operation of your plan(s). Our account managers are knowledgeable and are well versed to guide you through everything from testing requirements, employee eligibility, plan compliance, and more. You will have direct access to your account manager to ensure accurate and prompt replies to all of your inquiries.
Tailored Communication Plan
Our sales and marketing team will create a custom communication program that's completely built around the client's needs. From co-branded materials to specific instructions and messaging, we create communication pieces that are tailored to the client's plan and unique benefits program. Our customizable marketing options include:
Employee flyers/brochures
SmartFlex e-mail program
PowerPoint decks
Videos
Educational Emails
Enrollment meetings and benefit fairs
Enhanced Customer Service for Employees
P&A's quality customer service provides timely resolutions for participants. We offer robust account management tools and enhanced customer service options including:
Extended customer service hours for additional convenience. Participants can reach us Monday – Friday, 8:30 a.m. – 10:00 p.m. ET.
Access to customer service by phone or live online webchat.  Spanish speaking customer service agents are also available.
Participants have complete access to their account and can manage it entirely through the My Benefits portal from any device
P&A mobile app – employees can also manage their account through our mobile app
Self-service IVR phone system
HR Connect - Secure Employer Web Portal
Manage your company's plan(s) with P&A's secure employer web portal, where employers can conveniently make employee changes and generate customized reports. With HR Connect, you can perform routine tasks quickly and efficiently. Our robust platform allows you to add/term employees, search employee accounts, generate real-time or archived reports and more.
Expert Plan Compliance
P&A's compliance and operations team stay updated on the latest regulations and procedures. We make sure you stay informed and ensure your plan is in compliance.
In-house Counsel
P&A's in-house benefits Counsel provides guidance on the most complex industry challenges and is available to help you navigate the evolving landscape of employee benefits.
Data Security & Privacy
The security and privacy of our customers' data is of the utmost importance to P&A. As part of our information security and data privacy program, we perform an annual SOC 2 attestation covering the Security, Privacy, Confidentiality, Availability, and Processing Integrity Trust Services criteria.
Accurate Claim Reimbursements
Daily Claims Processing
Employee claims are processed seven days a week and reimbursements are issued every business day.
P&A Benefits Card
The Benefits Card is fully compliant with the Inventory Information Approval System (IIAS), so when participants use their Benefits Card eligible expenses are approved and ineligible expenses are declined right at the point-of-service. In certain situations, we will occasionally request participants to submit supporting documentation of their Benefits Card transaction.
Employers can provide multiple plans on the same Benefits Card with P&A's single card solution. You can also offer individual cards for each plan.