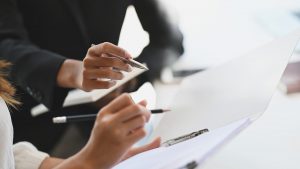 P&A Group Insurance COBRA Clients will see changes to the monthly fee invoice effective with the January 1, 2023, billing cycle.  The adjustments are currently live and will be shown on your next COBRA fee invoice.  These changes were made with clients' input and suggestions.
Here are some of the changes we implemented from our clients' suggestions:
We've simplified the layout.
Please note the new due date is 10 days from the print date.
The total due is located on the first page.
The second page is a summary of the monthly fee bill charges and notice history.
The "sent from" address is new, billing@padmin.com.
The change will take effect with the January cycle for the December billing period.
Questions?
If you have any questions about your administration fee invoice, please contact your P&A COBRA Billing Specialist Monday-Friday, 8:30 a.m. – 5:00 p.m. ET.
view P&A's Solutions & Services