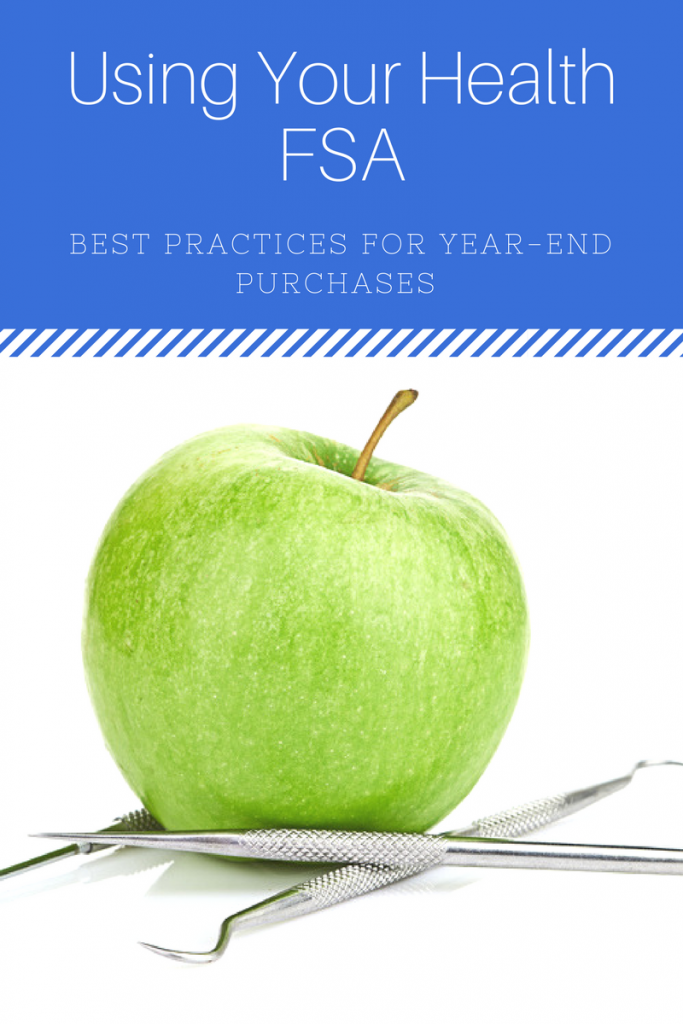 If your Flexible Spending Account (FSA) plan year ends December 31, or if you're just looking for some ways to use your account, here are some ideas.
Doctor's / Dentist's Appointments
Squeeze in any medical or dental appointments, if you can. Have you been putting off a physical? Is your child(ren) or spouse overdue for a checkup?  Schedule those annual exams and use your Health FSA to offset any out-of-pocket expenses you may incur.  December is a super busy month for many people and while you may not have enough time by year end to get an appointment, call your provider and see if there is any availability. Some offices will also put you on a waiting list in case any appointments open up due to cancellations.
Vision Care
Ring in the New Year with a new pair of prescription shades. Do you need new glasses?  Treat yourself to a new pair with your pre-tax account. Other vision expenses, like exams, contact lens solution and more are also eligible for reimbursement under the plan.
FSA Store
Shop online at FSA Store. Browse thousands of pre-approved discounted eligible expenses.  Get $10 off your first order, and experience other great savings too! 
Know Your Plan Design & Plan Rules
Check to see if your employer offers the grace period or Health FSA carry forward. Some employers adopt these provisions, which gives participants more time to exhaust their balance.  A grace period is an extension of the 12 month plan year during which you can continue to use your prior year's FSA.  The carry forward feature, on the other hand, allows a dollar amount up to $500 of unused funds to roll over into the next plan year.  An employer can add the grace period for the Health FSA, or offer the Health FSA carry forward, but not both. Check with your HR Department or Summary Plan Description (SPD) to see if your plan allows for either of these provisions.