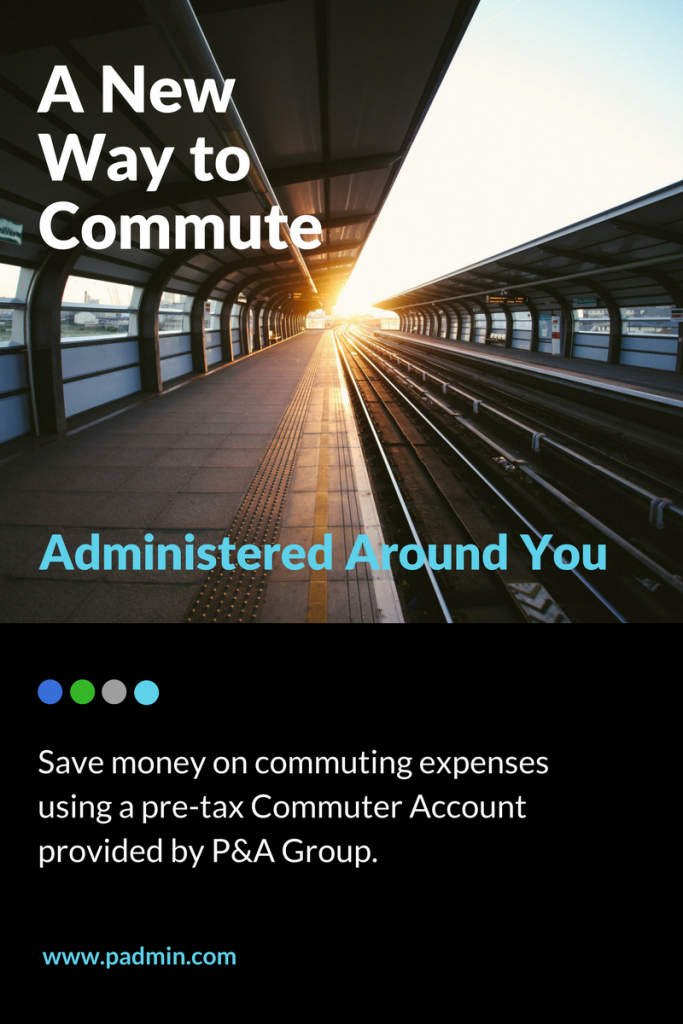 Do the majority of your employees have monthly out-of-pocket parking and transit expenses to get to and from work? P&A Group's commuter plans allow your employees to set aside pre-tax dollars to use for these expenses.  This gives both you and your employees a great opportunity to save on state, federal and FICA taxes.
How the Plan Works
 Your employees estimate how much they spend a month on work-related parking and transit expenses and elect to have that amount withheld pre-tax.   So, say an employee sets aside $100 for transit expenses and $50 for parking expenses every month. Your company runs payroll twice a month; therefore, the employee has $75 withheld pre-tax every paycheck.
That money is put into a P&A commuter account which the employee can access to pay for monthly parking and transit expenses.  P&A offers a debit card with the commuter account. Per IRS guidelines, all transit passes (bus, subway, train, etc.) must be purchased with a terminally restricted debit card and are no longer eligible for reimbursement any other way.  P&A's debit card technology meets this requirement, allowing transit passes to be purchased only at authorized transit authority terminals.  This ensures that the money the employee sets aside is only used for transit expenses.
Monthly parking expenses are reimbursed on the honors system, meaning no receipt or proof of purchase is necessary to submit a parking claim. The IRS understands that some employees use metered parking or park in lots that do not offer receipts. P&A's website allows participants to log in and enter their monthly parking expenses easily.
P&A Group Commuter Plans: Set One Up Today!
At P&A, we take the burden of executing these plans off your shoulders.  We provide quality administration and customer service support to assist your employees and help them manage their plan.  With extended customer service hours – both over the phone and online, a participant portal and mobile app, we provide specialized support that helps participants and alleviates some of the questions your HR/benefits department may face.
You can easily setup a Commuter Plan with P&A Group or request more information.