P&A is kicking off 2023 with the announcement of several new initiatives, including a new HSA platform, WealthCare Saver!  P&A's WealthCareSaver option for HSA participants expands on our existing HSA offering by providing new investment options, real-time trading, and fractional trading.  The new platform will elevate the HSA participant experience.
Key Benefits of P&A's WealthCare Saver HSA
P&A's WealthCare Saver platform offers a fully integrated health and wealth experience for participants.  Employees can manage all aspects of their HSA, including their investments, from a single platform.  Additionally, WealthCare Saver gives participants a personalized experience that encourages initial and continued investment of HSA funds, helping your employees to work toward their long-term investing goals. And, with P&A's WealthCare Saver HSA, participants will be able to download the new P&A HSA app, coming soon!
P&A WealthCare Saver HSA:  New Investment Options
HSA participants who enroll in the new WealthCare Saver platform will now have three investment options to choose from:
Managed – designed for novice investors who prefer to have our advisor tool automatically select and re-balance investments on an ongoing basis in accordance with their age and/or risk profile. This account type delivers a "do-it-for-me" approach to investing.
Self-Directed – designed for intermediate investors who have the desire to self-select from a menu of monitored investment options covering multiple asset classes to diversify their portfolio and then rebalance their portfolio manually. This account type provides a balance between "do-it-for-me" and DIY approaches to investing.
Brokerage – designed for adept investors who desire to perform advanced research and trading across hundreds of individual stocks and ETFs. This account type offers a hands-on, DIY approach to investing.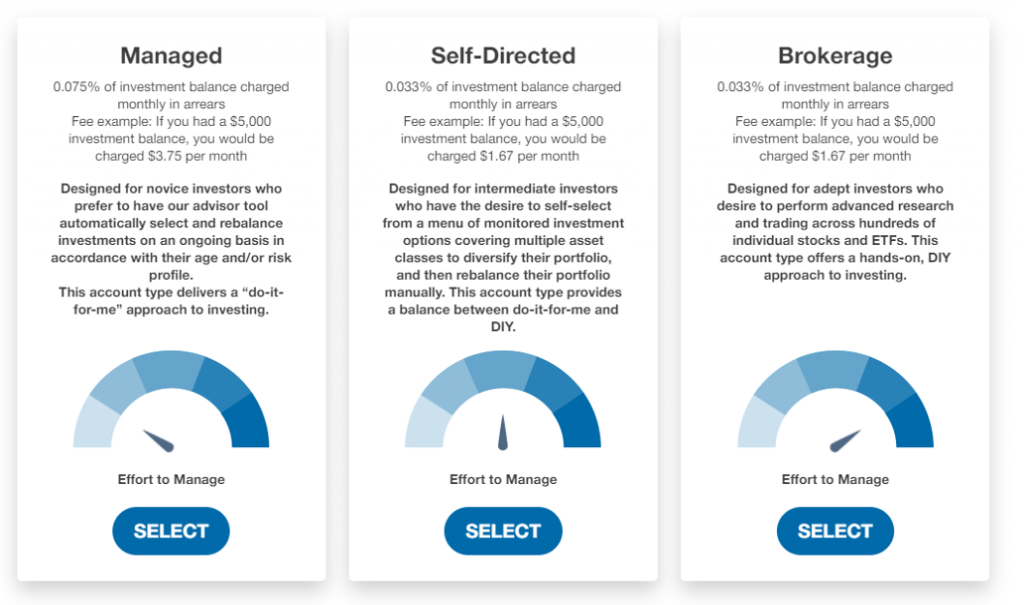 Real-Time Trading
With real-time trading, a full suite of exchange traded Funds (ETFs) traded in real time provide participants with lower costs. When a participant's balance exceeds $1,000, they can immediately move assets into their investment account during market hours, Monday – Friday, 9:30 a.m. – 3:55 p.m. ET, rather than waiting the 24-48 hours that is common in other investment platforms.  Please note: for participants in the managed investment option who choose real-time trading, buys are executed according to the employee's portfolio allocations and may take up to two business days after assets are moved into the investment account.
Fractional Trading
With P&A's WealthCare Saver option, employees can buy fractional shares of desired ETFs and stocks up to 8 decimal points.
Learn More About P&A's WealthCare Saver HSA*
If you have questions about our new HSA platform or are interested in getting your company setup with this option, please contact a P&A Benefits Consultant today by completing this short form.  A member of our Benefits Consultant Team will contact you directly to assist.
Connect with a Benefits Consultant
*WealthCare Saver currently only available to new HSA clients.