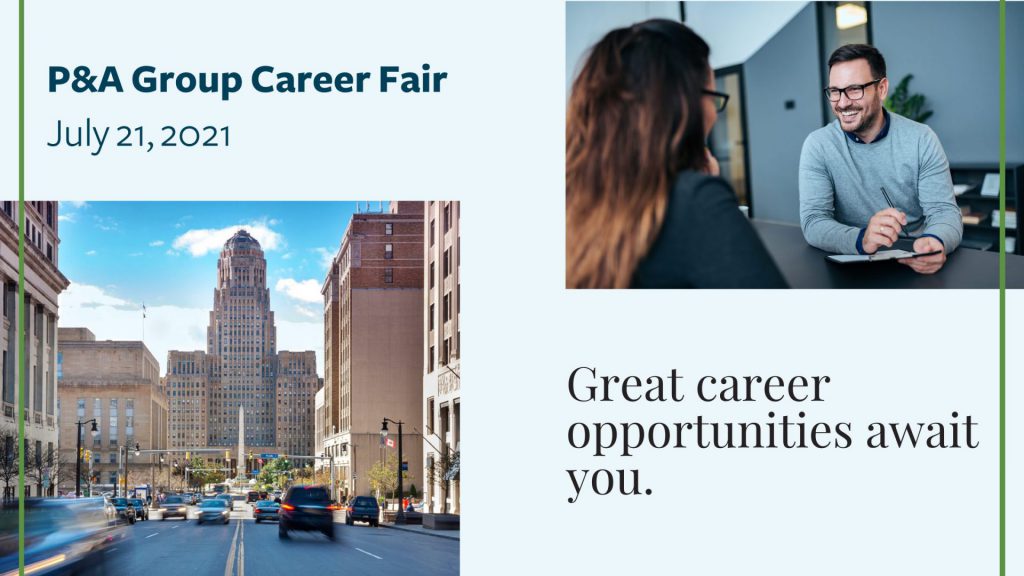 Attention job seekers everywhere!  P&A Group will be hosting an  in-person job fair on Wednesday, July 21st, from 9:00 a.m. – 11:00 a.m. and again from 4:00 p.m. – 6:00 p.m.  Join us for the opportunity to learn more about the positions available and even have the opportunity to interview for any of the positions you're interested in exploring.  Advanced registration is not required – just show up when it's convenient for you!
Browse Current Open Positions
Software Engineering Department:
Senior Software Developer
Software Developer
VB.Net Software Developer
Customer Service:
Participant Support Specialists
Participant Support Specialists – Bilingual, Spanish
Flex Department:
Flex Administrator
Flex Administrative Assistant
Flex Implementation Assistant
COBRA/Group Insurance Department:
COBRA & Billing Premium Specialist
Data Entry Processor
Retirement Department
Retirement Benefits Analyst II
Retirement Administrative Assistant
P&A Group Job Fair Details
| | |
| --- | --- |
| Date: | Wednesday, July 21st |
| Time: | 9:00 a.m. – 11: a.m. & 4:00 p.m. – 6:00 p.m. |
| Location: | 17 Court Street Buffalo, NY 14202 |
| Directions: | Our building is at the corner of Court and Pearl Street.  The entrance is set slightly off of the sidewalk and you'll see the P&A logo on the glass doors.  When you arrive at our building, please push the black intercom box to the right to be connected to our receptionist and let her know you are here for the career fair. |
Visit P&A's New Career Page
We welcome you to visit our new Career page and see more of a detailed explanation of each job opening.  You can also review the robust benefits we offer our employees.  For more information about our company, please click here.
Why Work for P&A?
P&A Group is a flexible and friendly employer who puts its people first.  We offer a comprehensive and robust benefits plan for our employees because we value your health, wellness and future.  And, with over 45 years in business, our company continues to be a national industry leader in employee benefits.  P&A is constantly growing and evolving and as we continue to expand, we are looking for talented candidates to be a part of our team.
We look forward to meeting you!