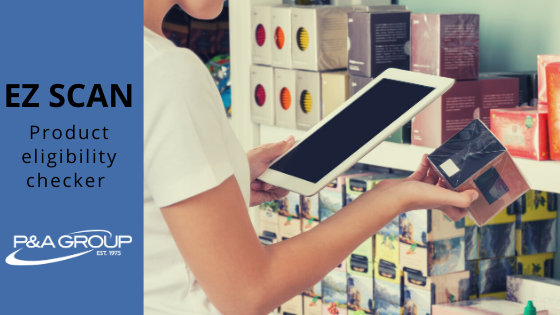 Determining product eligibility just got a little easier thanks to EZ Scan, the eligibility tracker. Using EZ Scan, participants can scan the barcode of any product to see if it's an eligible or ineligible expense. So, the next time you're at a store and wondering if the products in your cart can be purchased with your P&A Benefits Card – use EZ Scan to see if your items are eligible for purchase.
Follow these easy steps to get our mobile app and try EZ Scan yourself!
Download P&A's Mobile App
If you haven't had the chance to download our app, now is the perfect opportunity to try it. There's no cost to users and using the app makes account management so much easier. Go to the App Store or Google Play and search "P&A Group MyBenefits" to get the app on your phone.
Using EZ Scan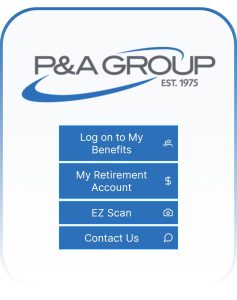 Open the app and click "EZ Scan."  Read the instructions on the screen and click "Scan Product Barcode."
Scan the product's bar code using the camera on your phone. Make sure there is proper light so the scanner can read the code.
EZ Scan will let you know if item is eligible or ineligible. If the scanner reads "not found," then the item is not currently on the SIGIS eligible product list.
Customer Service
If you have a question about EZ Scan or your account, our customer service team is ready to assist. Contact P&A Group's Participant Support Center at (716) 852-2611, or chat with a rep online using webchat. For your convenience, extended customer service hours are Monday – Friday, 8:30 am – 10:00 pm ET.