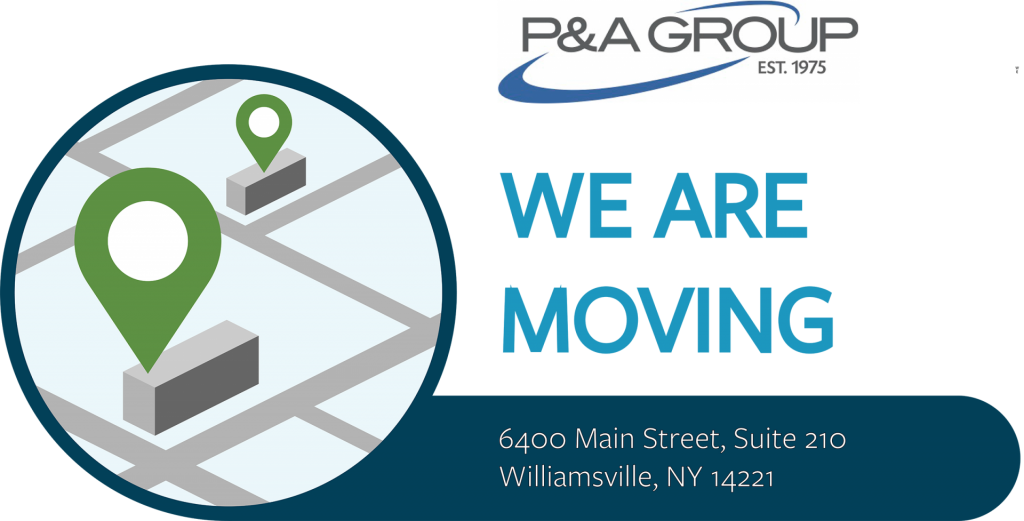 After many years located in downtown Buffalo, N.Y., P&A is relocating its headquarters!  We will be moving to Williamsville, NY (a nearby suburb for those outside the Western New York area).  Effective Monday, July 24th, P&A will be operating from its new location.
New P&A Mailing Address
The only change is our new address.  Participants who mail claims or forms to P&A will need to use the new mailing address beginning Monday, July 24th.   Please note: our phone numbers, web sites and fax numbers are NOT changing.
NEW P&A MAILING ADDRESS:  6400 Main Street, Suite 210  Williamsville, NY 14221
Look to the Future
Downtown Buffalo has been our home for years, and we are so proud to experience the ongoing renaissance of our Queen City.  While we say adieu to our corner of Court and Pearl streets, we are equally excited to say hello to a beautiful new space where we can continue to expand our business.   As we settle into a new location, there will be no disruption in our service or offerings.
Lastly, thank you to our wonderful downtown neighbors, including Taki's and Maura's  Deli, who fuel us with their quality food!  You've set the bar high for lunch time spots 😊
We'll see you soon, Williamsville!