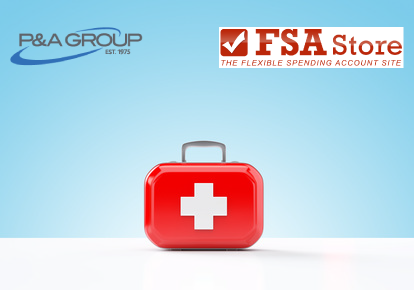 June, which is designated as national safety month, also marks the official start of summer and kicks off summer vacation for many people.  While you may not necessarily be thinking about your Flexible Spending Account (FSA) as you lay by the pool, there are seasonal products and services that you should be aware are FSA eligible.  Why not stock up on summer essentials and save money by using your FSA?  Here's a quick peek at some common items that you can purchase with your FSA and use during the summer months:
Emergency medical kits and first aid kits (this will especially come in handy if you're traveling this summer or going camping)
Prescription sunglasses
Sunscreen over SPF 15
The cost of summer day camp for children under age 13 (you must be enrolled in the Dependent Day Care FSA)
Motion sickness aids
FSA Store, P&A's partner vendor, offers an online plethora of pre-approved FSA eligible expenses that you can purchase from your computer or mobile device with your FSA Benefits Card.  Save time and money by shopping for items that you know are FSA eligible, and stock up on supplies for you and your family.  FSA Store offers an extensive eligible expense list, live online chat for inquiries, sales and other perks.