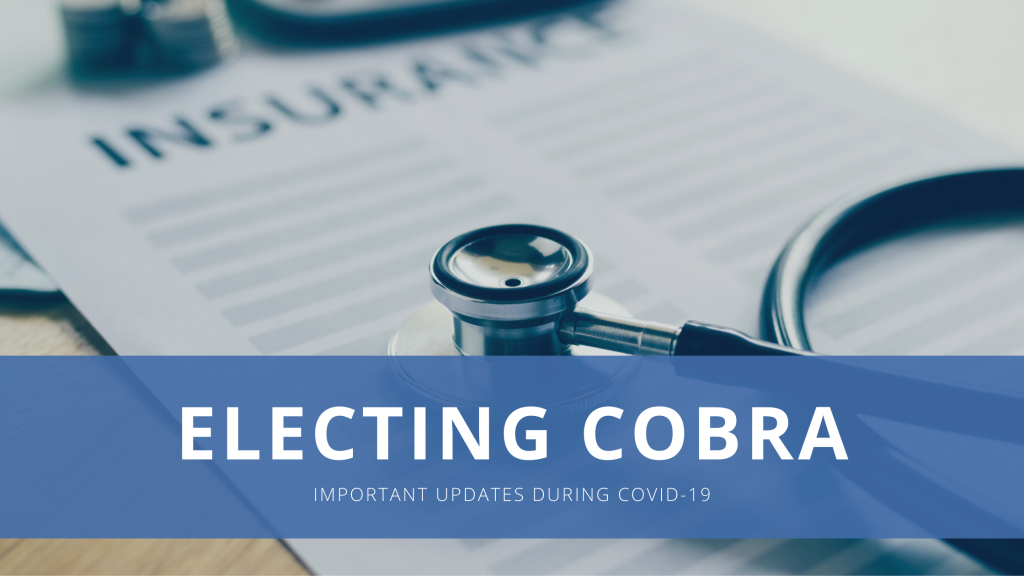 As the coronavirus pandemic continues, more and more Americans are going on COBRA for their group health plans. With over 5 million Americans who lost insurance coverage this spring, that number isn't expected to go down anytime soon. In fact, studies are projecting that number to reach 10 million by December. Under Notice 2020-01, the IRS and Department of Labor extended certain time frames for group health plans in response to the pandemic. If you are one of many Americans who lost insurance or are in danger of losing it, the COBRA extensions will help provide some relief when you elect and pay for coverage. Here's three important deadlines to keep in mind.
Defining the Outbreak Period
Before we dive into specific COBRA extensions, it's important to understand the Outbreak Period dates. The Outbreak period began on March 1, 2020. Since we are still in the pandemic, the Outbreak Period end date hasn't been declared yet. We will continue to keep you updated on important changes and announcements.
COBRA Extension #1: Election Deadline
You have 60 days after the end of the Outbreak period to elect COBRA.
COBRA Extension #2: Initial Payment Deadline
You also have additional time to pay the COBRA premium. The deadline for paying the first premium due has been extended to 45 days after the COBRA election date. Keep in the mind the deadline to elect COBRA has been extended to 60 days after the Outbreak Period. This means the deadline for paying your first premium could be as late as 105 days after the end of the Outbreak Period.
COBRA Extension #3: Monthly Deadlines
The last COBRA extension deadline covers all monthly premiums. You have until 30 days after the end of the Outbreak Period to pay all monthly premiums for coverage you elected.
Note: most carriers limit retro-enrollments and cancellations to 60 days. Many carriers also require payment of premiums within the 30-day grace period. If you don't adhere to the carrier's timeline, you may risk being canceled for non-payment. Please contact your insurance carriers to verify how they will manage claims payment while honoring the payment deadline extensions.
Managing Your Account
If you are a current P&A COBRA continuant, you can log into your account to manage your plan. Make payments, cancel your election and more through your account or download P&A's mobile app for easy account management.