How do you truly adequately put into words the entirety of someone's life and the imprint they've left behind?  You don't, but you can try.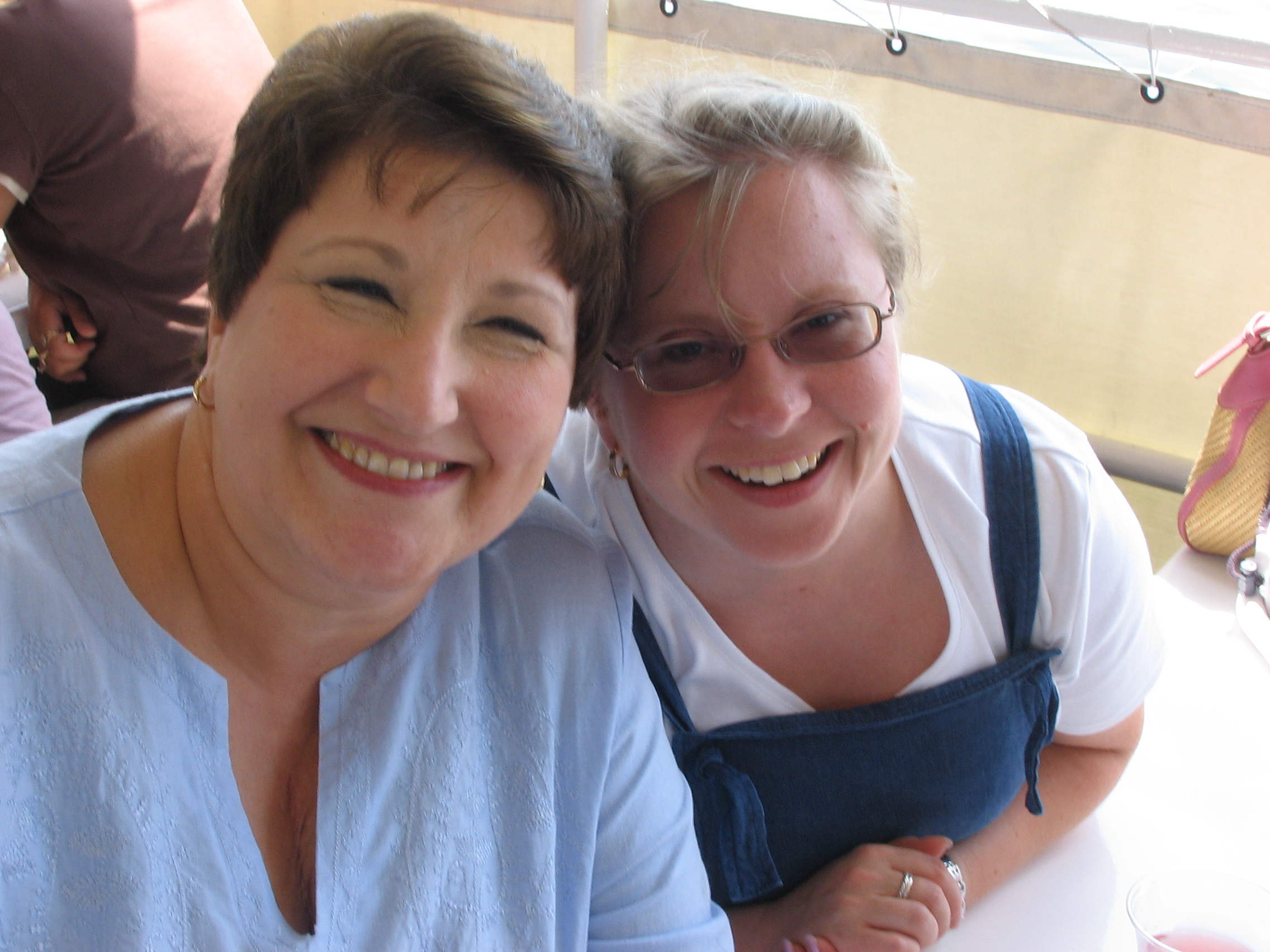 Debby Obstarczyk, Manager of P&A Group Retirement Plan Services since 1995 , was the kind of person who you wanted to be around and whose infectious, positive attitude always lifted your spirits.  She was courageous, strong, independent, and made you want to be that way too.  Debby was many things to many different people and while her passing has no doubt left a void in our lives, her memory lives on in our hearts.   After a long and brave battle against cancer, Debby finally found peace on January 30.  Today, we celebrate Debby's life and how special she was.
Juli M., VP of Operations, shares memories of Debby O:
I'm so grateful that I had the opportunity to know Debby. She was a dear friend, respected colleague, mentor, teacher and confidant. She had a way to lift your spirits whether with kind words, a compliment, her positive attitude, or perhaps a piece of chocolate from her "special" basket.
When I first joined P&A, Debby made me feel welcome and took it upon herself to mentor me. She not only was very intelligent and skilled in her profession, she had tremendous patience and was an excellent teacher breaking down some pretty complex rules into plain English. She made you feel comfortable if you had questions and encouraged you to ask them.  I'm not the only person who considered her my mentor- she took every new addition to our team under her wing and advised them professionally and personally. Debby made everyone smile brighter and walk taller – from giving encouragement to a co-worker nervous about attending a conference or client meeting for the first time to taking in a co-worker's cat ("Zable") when he moved out of town. A true professional, Debby was always dressed to impress- she had quite a collection of blazers and beautiful brooches to suit every occasion.
Personally, Debby's stories of her beloved "cousins club" made you feel like you were a part of the fun and it gave you a glimpse into the full life she led outside of the office.  She would talk of the "Oscar" parties, birthday club luncheons with her cousins and sisters, performances at the Buffalo Philharmonic, Shea's Performing Arts and many other local theaters.
A talented baker, she loved to surprise everyone with a sweet treat every now and then.   Debby would take every Thanksgiving Eve off to make her delicious pies for her family.  She so enjoyed and loved her family. She brought Christmas to the office every year, hanging delicate snowflakes from the ceiling tiles and decorating a Christmas tree for the department.  She even shared a trick about stringing lights on the tree that she learned from her days working at the Sample Store.
Most of all she loved her sons and their families. She was so proud of her son's artistic abilities- his works were displayed in her office with such pride.  Becoming "grum-grum" was her most treasured accomplishment. She loved her grandchildren with every fiber of her being and spoke so often of all of them. Their pictures were her computer screen saver and she shared their smiles with us every chance she had.
I feel so blessed to have had the gift of Debby's friendship. She taught me so many life lessons that extend way beyond the office. I admire her independence, confidence and bravery and will treasure the memories of the moments we shared.
In honor of Debby, we ask that you take a moment today and do something kind for someone else.  Please pass on this message.  To our beloved Debby, we miss and love you.
"Life isn't about waiting for the storm to pass.  It's about learning to dance in the rain."